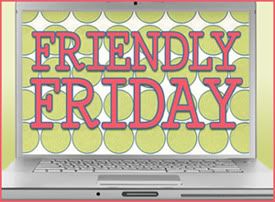 Hello Friendly Friday!
We wanted to wish all you lovely bloggers a fantastic weekend. And if you haven't heard, next week...
We're Having a Party!!!
We hope you'll join us June 10th for some fun, and of course some fabulous giveaways!
To find out more details, please see our Girls Night In post below.
Happy Blog Hoppin'.
Look forward to seeing you at your place.
Becca, Becky & Keti